Aspirant pledges to transform education sector if elected
Kamahuha ward aspirant in Maragua constituency Mr Gilbert Maina Muhia (Maina Baba) as he vowed to transform the education section if elected as the next member of the County assembly.
Addressing electorates at Igikiro, Maina said that the education sector has been left out by the administration and the (Maina) would push for proper policies that would encourage good performance.
Maina baba said he shall formulate policies that shall facilitate better structures in government and enhance service delivery to the people.
Top on his list, he said, would be health, agriculture, and infrastructure which he says shall help improve the livelihood of the residents.
"The residents here have been suffering due to poor health services and lack of drugs in the public hospitals but I will rectify this if I clinch to the seat," he stated.
On agriculture, he said he shall ensure that farmers get their right dues from their produce saying he shall have a county by law on minimum return guarantee price for dairy, coffee, and avocado.
"Murang'a County especially in Maragua is an agricultural county and farmers should be earning better returns from their products but they are not able to due to poor policies," he remarked.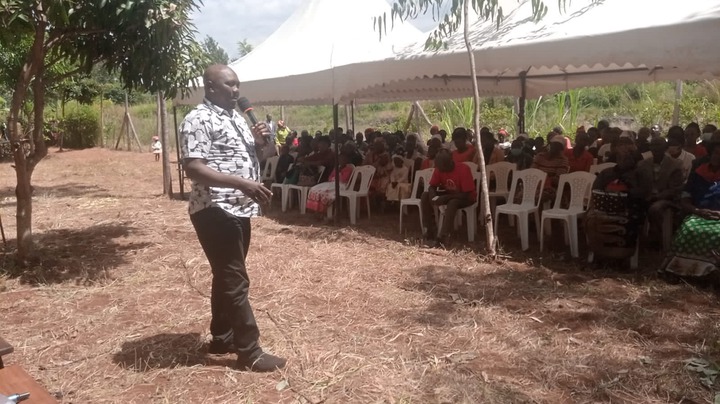 He said that places like Saba Saba, Wathiani, and Igikiro are surrounded by permanent rivers and farmers should be encouraged on how to take farming to the next level.
He said that he would also promote Avocado farming which has gained interest in the area.
Maina Baba would be vying using Usawa Kwa Wote party.